Are you a big fan of biryani in Kozhikode and on the looking for the best biryani spots? Check out these Top 10 Biryani Restaurants in Kozhikode.
Biryani is a delicious rice dish cooked with meat, veggies, and aromatic spices that everyone loves. We've put together a list of the top 10 biryani places in Kozhikode (Calicut) that you absolutely have to try. Biryani is a super popular Indian dish known for its amazing flavors and spices. Our goal is to help you find the best biryani spots in Kozhikode (Calicut) so you can enjoy this mouthwatering dish to the fullest.
To make this list of the best biryani places in Kozhikode (Calicut), we looked for places that serve really tasty biryani by following criteria .
To compile this list of the finest biryani restaurants in Kozhikode (Calicut), we have established the following criteria:
1. Authentic Biryani Essence: These establishments must serve Malabar dum biryani that remains true to its authentic essence, adhering to time-honored recipes and techniques.
2. Premium Ingredients: The hallmark of great biryani is using top-notch ingredients, including premium rice, meat, and an exquisite blend of spices.
3. Taste and Aroma: The biryani should strike the perfect balance of spices and flavors, leaving a lasting impression on your taste buds.
4. Consistency in Quality: Ensuring the biryani consistently maintains its exceptional quality and taste over time.
5. Customer Reviews and Ratings: These restaurants should boast high customer satisfaction and positive reviews.
Top 10 Biryani Restaurants in Kozhikode:
Without further ado, here are the top 10 biryani restaurants in Kozhikode that promise an unforgettable biryani experience:
Paragon Restaurant: Renowned for its delectable biryani offerings, including the best Chicken biryani in Calicut.
Topform Restaurant: A hidden gem serving authentic Calicut biryani at an affordable price.
Kuttichira Biriyani Center (KBC): Known for its Malabar meat delicacies and mouthwatering biryani options.
Mammali's Hotel: A must-visit for those seeking a taste of Calicut's famous food, including chicken biryani.
Rahmath Hotel: Consistently serving flavorful biryani that delights the senses, including the best beef biryani in Calicut.
Bombay Hotel: A go-to place for biryani enthusiasts, offering an exceptional dining experience.
M Grill: Known for its delectable biryani varieties and impeccable service.
Biriyani Sulaimani: A destination for those seeking authentic Kozhikode biryani at its best.
Hotel Sagar: Offering a tempting spread of biryani options to satisfy your cravings.
Zam Zam Restaurant: A favorite among locals and tourists alike, known for its delicious biryani offerings.
1.Paragon Restaurant
Paragon biriyani is a classic dish that has been enjoyed by generations of diners. The result is a flavorful and aromatic dish that is perfect for a special occasion or a casual meal. The biriyani at Paragon was recently ranked 11th among the 150 most legendary restaurants in the world by Taste Atlas, an online travel guide. This is a significant achievement for Paragon Restaurant and is a testament to the quality and reputation of its biriyani.
2. Topform Restaurant
Nestled in Kozhikode (Calicut), Topform Restaurant stands as a well-known haven for biryani enthusiasts. Despite its reputation for offering an array of flavorful biryani dishes crafted from high-quality ingredients and traditional methods, the restaurant's biryani remains a hidden culinary treasure, waiting to be fully appreciated by those who seek a delightful dining experience.
3. Kuttichira Biriyani Center(KBC)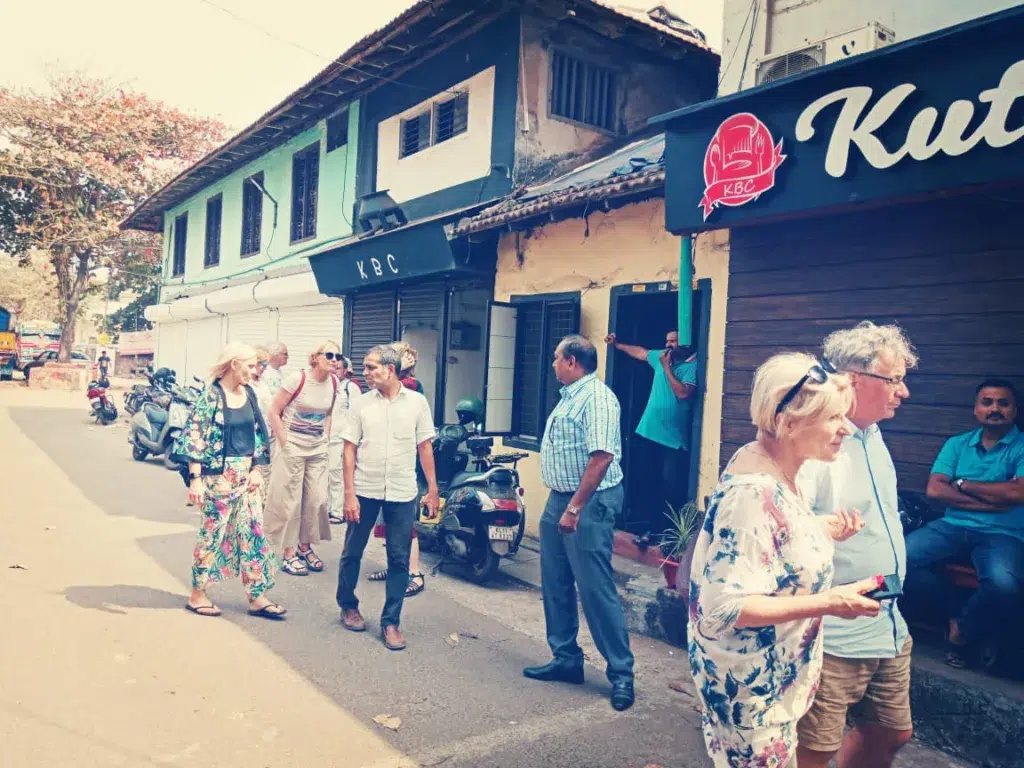 Kuttichira Biriyani Center is a popular restaurant in Kozhikode, Kerala, India. The restaurant is known for its biryani, which is made with rice, chicken or mutton, and a blend of spices. The biryani is cooked in a sealed pot over a low flame, which allows the flavors to slowly develop and infuse the rice and meat. The result is a moist and flavorful biryani that is sure to please everyone at the table.
4. Mammali's Hotel
Mammali's is a popular restaurant in Kozhikode(Calicut) that has been serving biryani for long period. The restaurant is known for its authentic biryani that are cooked in a sealed pot over a low flame. At Mammali's, their biryanis hold a special place in culinary aficionados' hearts, celebrated for their genuine flavors and hearty portions that never disappoint.
5. Rahmath Hotel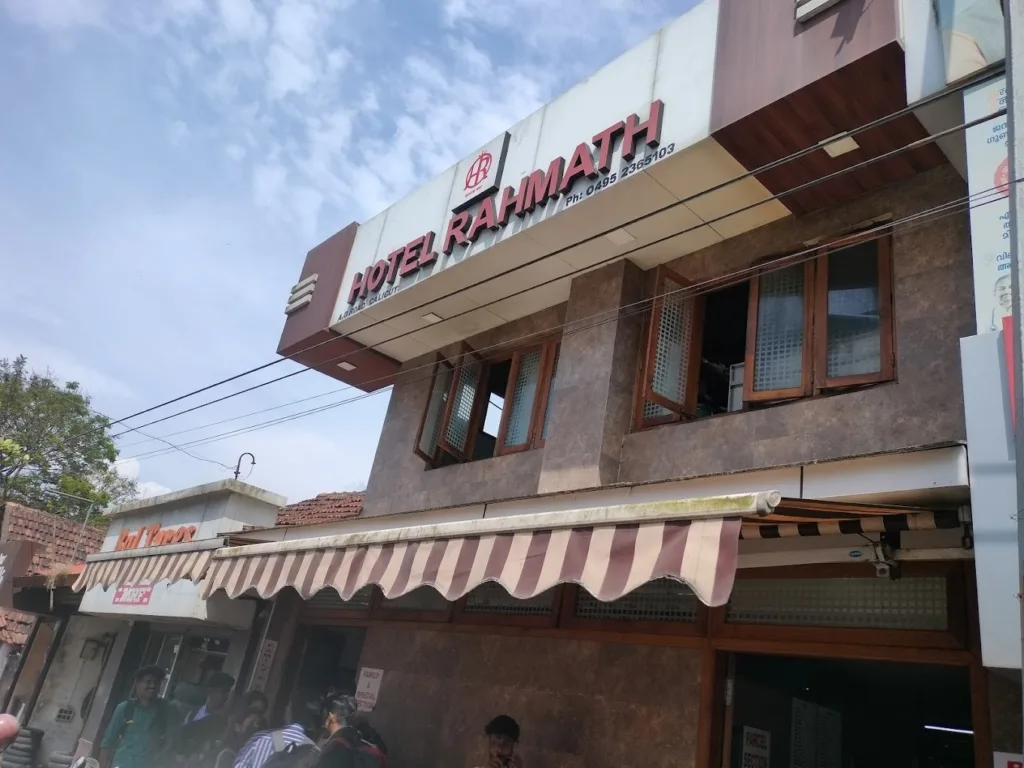 In Kozhikode (Calicut), Rahmath Hotel is a go-to place for biryani fans. They serve tasty choices like chicken, mutton, and fish biryani. The restaurant feels comfy and relaxed, and the service is fast and helpful. People really like Rahmath Hotel's biryanis because they taste great and smell amazing. Plus, the prices are reasonable, making Rahmath Hotel a popular spot in Kozhikode for good food.
6. Bombay Hotel
Bombay Hotel biriyani has been around for over 70 years and is a favorite among locals and tourists alike. The restaurant is located on Silk Street, a bustling marketplace in Kozhikode.Bombay Hotel, renowned for its genuine flavors, serves up some of the most authentic and flavorful biryanis in the city, making it a true gem for those seeking an authentic culinary experience in Kozhikode.
7. M Grill
In Kozhikode, M Grill Restaurant is a fantastic place to enjoy great food. They have a wide variety of tasty dishes that people love. The atmosphere is welcoming and cozy, making it a nice place to eat. Whether you want familiar flavors or something new, M Grill Restaurant offers a yummy experience that's all about good taste.
8. Biriyani Sulaimani express
Biryani Sulaimani Express is a convenient biryani take-away counter that offers both small and large portions of delicious biryani. Whether you're looking to satisfy a personal craving or cater to a bigger gathering, this spot has you covered. Providing the option for biryani in varying quantities, Biryani Sulaimani Express is the go-to destination for those seeking flavorful biryani solutions for both intimate gatherings and larger parties.
9. Hotel Sagar
It is situated near Sagar Mavoor Road, KSRTC Bus Stand. As it is just opposite to bus stand, people are lured to visit here, and after eating Kozikodian Dum Biryani, it does not let them regret their decision.
10.Zam Zam Restaurant
Zam Zam Restaurant stands out for its economical combos and nutritious offerings, including their well-regarded biryani that is not only flavorful but also notably lower in oil content, catering to health-conscious individuals who prioritize their well-being.
In conclusion, Biryani Restaurants in Kozhikode offer a compelling journey through the heart of Malabar cuisine. These culinary gems, dedicated to preserving the authentic essence of Malabar dum biryani, provide a symphony of flavors and aromas that leave a lasting impression. Whether craving the best beef biryani in Calicut, a flavorful chicken biryani, or any biryani variation your heart desires, these top-notch Biryani Restaurants in Kozhikode are the go-to destinations.
Exploring the diverse biryani offerings in Kozhikode is a must for any food enthusiast. With their commitment to premium ingredients, unwavering consistency in quality, and high customer satisfaction rates, these biryani spots have solidified their place as the pinnacle of Calicut's culinary scene. So, the next time you're in Kozhikode, make sure to embark on a biryani adventure and savor the exceptional taste and aroma these Biryani Restaurants in Kozhikode offer. Your taste buds will thank you for this flavorful journey through the heart of Kerala's biryani culture.
Whether you're a resident of Kozhikode or a visitor, these biryani hotspots are sure to tickle your taste buds and leave you craving more. Explore Kozhikode's diverse biryani flavors and savor this delectable dish's essence in the heart of Kerala. Don't miss the opportunity to enjoy the best biryani in Calicut!